Most of us know that playing with dogs and horses can be fun, but have you ever considered how important animal-assisted play might be in psychological therapy for people?
Dr. Risë VanFleet is the Founder of the Family Enhancement & Play Therapy Center in the United States, an organisation specialising in the training and supervision of child, family, and play therapy professionals, as well as the provision of mental health services for children and families.
She is a psychologist and author of several books, who focuses on strengthening family relationships through play, and has specialties in chronic medical illness, disaster mental health, child and family trauma and attachment interventions using play therapy, filial therapy, and the training and involvement of animals in assisted play therapy.
It's this area of using animals, particularly dogs and horses, in play as a mode of therapy for people that we learn about with Risë in this episode.
Podcast
Publications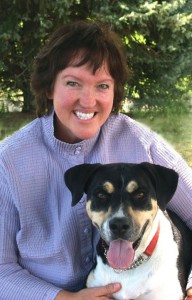 VanFleet, R. (2008) Play Therapy with Kids and Canines: Benefits for Children's Developmental and Psychosocial Health. Professional Resource Press (Book)
VanFleet, R. & Faa-Thompson, T. (2012) The power of play, multiplied. Play Therapy, 70, 7-10. (PDF)
VanFleet, R., & Faa-Thompson, T. (2010). The case for using animal-assisted play therapy. British Journal of Play Therapy, 6, 4-18. (PDF)
Thompson, M. J. (2009). Animal-assisted play therapy: Canines as co-therapists. Compelling counseling interventions: VISTAS, 199-209. (PDF)
Odendaal, J. (2000). Animal-assisted therapy—magic or medicine? Journal of psychosomatic research, 49(4), 275-280.
Links
Risë VanFleet's website: www.risevanfleet.com
Playful Pooch animal-assisted therapy website
The Clothier Animal Response Assessment Tool (CARAT)
---
Header image: Flickr/Matteo Paciotti