This episode of Human Animal Science will change the way you look at a chicken wishbone, forever!
Naomi Sykes is an Associate Professor in Zooarchaeology (the study of human-animal relationships in archaeology) at the University of Nottingham, UK.
Her research focuses on human-animal-landscape relationships and how they inform us about the structure, beliefs and practices of past societies.
Naomi's approach in the exciting area of zooarchaeology has wide application across different geographical areas and time.
Her fascinating research integrates animal bone data with other categories of physical culture, and with wider archaeological, historical, scientific and anthropological discussions.
Podcast
Books
Sykes, N. (2014) Beastly Questions: Animal Answers to Archaeological Issues, Bloomsbury Academic.
Publications
Sykes, N. (2012) A social perspective on the introduction of exotic animals: the case of the British chicken, World Archaeology 44(1): 158-169.
Sykes, N. (2004). The dynamics of status symbols: Wildfowl exploitation in England AD 410–1550. The Archaeological Journal, 161, 82-105.
Links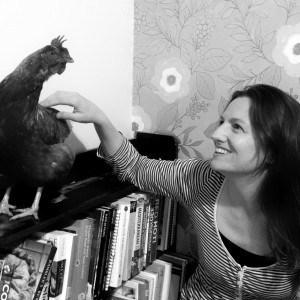 Beastly Questions (book) profile: Bloomsbury
Cultural and scientific perceptions of human-chicken interactions (SciCultChickens)
Header image: Flickr/Juan Chamorro